Interior Doors Home Depot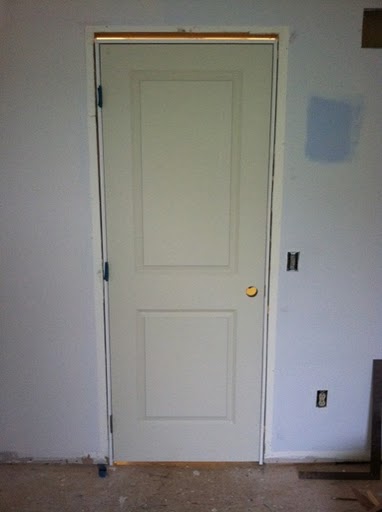 We do a lot of interior doors Home Depot type installations. A lot of our customers have tried using the interior doors installer carpenters from Home Depot but were not satisfied with the result
Mississauga handyman – carpentry
When doing interior door repair or installations or just simply hardware upgrades it's better to work one-on-one with Mississauga handyman.
Upon arriving at your home and discussing your needs or problems with your door, we can discuss what and how we are going to do it.
Obviously we measure up the door first if we are doing a new door replacement. We then draw conclusions on what can be done and what should be done and we will know what we will be able to do with the interior door.
First of all doors come in standard sizes from Home Depot of course custom sizes could be ordered. Sometimes doors have to be a little shorter than normal or little narrower. This constitute a custom order.
The standard interior door sizes are as follows:
door thicknesses are available in 1 inch 3/8 and 1 inch 3/4.
And the standard widths are: 18 inches, 20 inches, 24 inches, 30 inches, 32 inches.
And the standard heights are: 80 inches, 84 inches and 96 in doors.
Anything different from these will be either custom ordered or we can adjust the size is on-site by either cutting them shorter replacing the "rail" which is a part of the skeleton of the door or by narrowing the door by replacing the "style"
All the doors this way will be custom fit opening and closing properly.
here are some of the complaints found on their own website This is not to say that the entire Home Depot service is no good but there are the occasional ones that show up that really are not qualified and here are some of the comments left on their site,
Interior doors  home depot installers important info to know
"Installer was NOT knowledgable enough to problem solve
December 21, 2014
I had to stand over this guy and keep asking him to make the step in safer. He finally came up with using wood instead of the material included for the footstep entry and then did not finish it off by sealing and painting the area. So, there is bare wood exposed.
interior bedroom doorDecember 21, 2014
I don't feel like I got good quality work for the amount I paid. It took them 2 months to install my door after measuring which is ridiculous and conflicted with schedule. They had to do extra work because measuring apparently wasn't done right and the door is already messing up. Highly dissatisfied.poor experience
December 17, 2014
The installer show up two days late with the wrong size door and no screens for the window. It then took another month to get the doorsShoddy installation
December 17, 2014
The installers did not install one of the doors properly the first time. The door would not close properly 100% of the time and would not lock at all. I called -they were supposed to come out and fix one day, whether they came out or not, I don't know, the door was still not fixed. They had to come out a second time. It's finally fixed. 2 months after installation.
[wpseo_map width="400″ height="300″ zoom="-1″ map_style="roadmap" scrollable="0″ show_route="0″ show_state="1″ show_country="1″ show_url="1″][wpseo_address oneline="1″ show_state="1″ show_country="1″ show_phone="1″ show_email="1″ show_url="1″ show_opening_hours="1″]